Personal > Visa Platinum Cash Rewards Credit Card
Visa® Platinum Cash Rewards Credit Card
For the first six months after opening, receive an additional 4% Cash Back based on the first $7,500 in monthly eligible net purchases.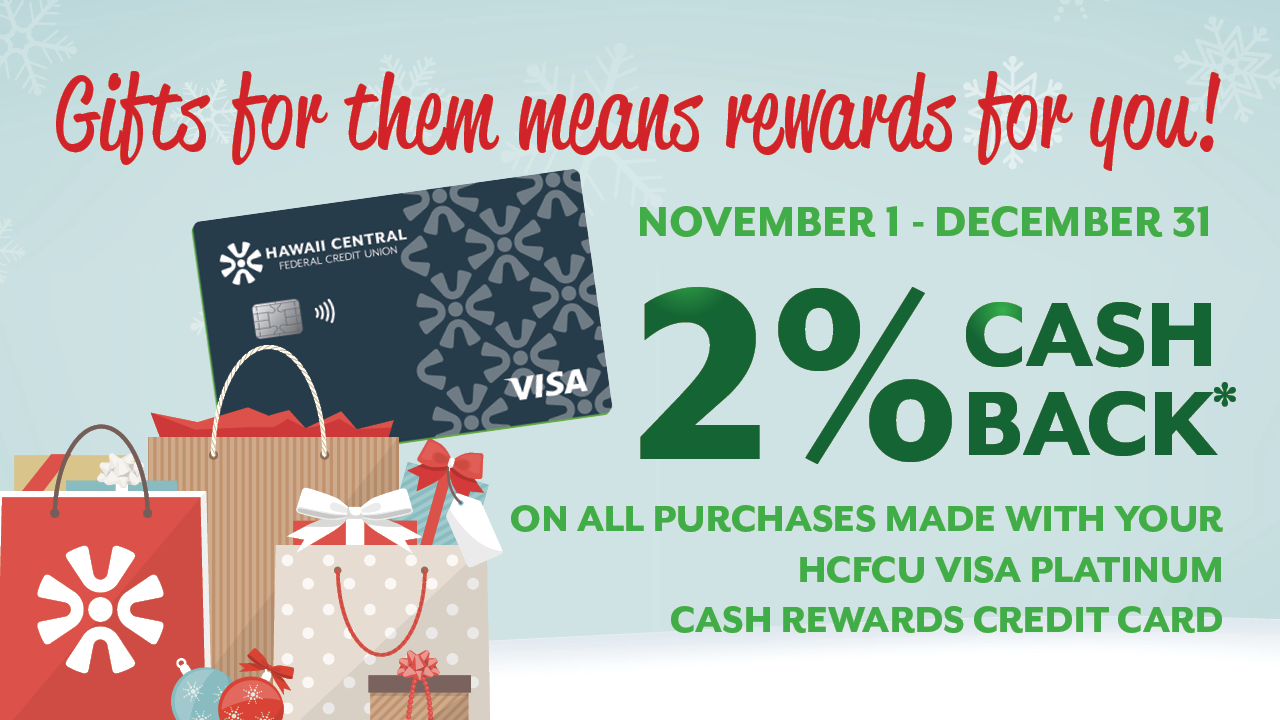 *Current cardholders in good standing are eligible to earn an additional 1% cash back reward on all net credit card purchases made between November 1 – December 31, 2022. Net purchases are purchases minus credits and returns. There is no limit to the amount that can be earned during this 1% cash back promotion. Credit card account must be opened prior to July 1, 2022 to receive this offer. Credit card accounts opened after 7/1/2022 are not eligible for this offer. Cash rewards earned during this promotion will be credited to your card account in your May 2023 statement. Cash Rewards are not valid on cash advances, balance transfers or ATM withdrawals. Certain restrictions apply. This offer is subject to change without notice. This offer may end without notice. Please see Visa Platinum Cash Rewards Program Terms and Conditions for complete details or call our Consumer Loan Department at (808) 536-0833. Federally insured by NCUA.
VISA® Platinum Cash Rewards Credit Card
Earn 1% cash back every year! Cash back earned throughout the year will automatically be credited to your statement in May and November.
Visa Secure
Visa Secure is the new easy way to enjoy added security for all your online Visa card purchases. Through the secure authentication process, your identity is protected and confirmed.
Credit Card Benefits:
No Annual Fee

No Cash Advance Fee

No Balance Transfer Fee

No Foreign Transaction Fee

Travel & Emergency

Assistance 

Roadside Dispatch

Visa Secure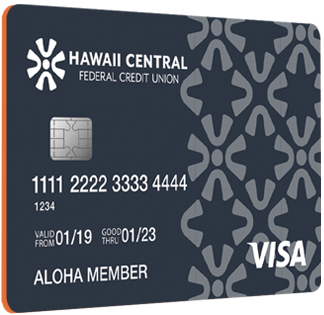 Manage your HCFCU Credit Card on the HCFCU Cards App
View credit card transactions

View credit card balance

View minimum payment due & next due date

Set up card controls & alert notifications

Lock & unlock your credit card

Assistance 

Make a payment

Report a lost or stolen credit card