Video Banking
We're bringing Hawaii Central to you!  Whether you're at home or on-the-go, our Video Banking allows you to video chat with our local staff members right from your computer, tablet or mobile device.  Our staff members are available to assist you with any questions about your Hawaii Central account.  Give it a try today!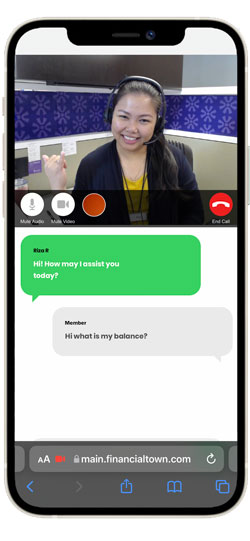 Save a trip to the branch and speak face to face or chat with a Hawaii Central staff member right from your computer or mobile device!  Video Banking is easy to use and secure.
You can use Video Banking to:
Open an account
Apply for a loan
Account maintenance
Online Banking assistance
E-sign and upload certain documents
Ask us a question and much more!
Video Banking Hours:
Monday – Thursday: 8:00 AM – 4:30 PM
Friday: 8:00 AM – 5:00 PM
Video Banking requires a functioning webcam and microphone.  You must accept both video and audio capabilities on your device.  This service is compatible only with Microsoft Edge, Google Chrome, Mozilla Firefox and Safari.